Reading Time:
2
minutes
Or rather, don't focus on a single bad tree (a small risk) and miss out on an entire forest.
Not too long ago, I chanced upon a very well-known company called Wanda Commercial Properties Group. They are one of the largest commercial and hotel developers in China. If you had walked along Beijing and Shanghai's Central Business District area, it's easy to spot their iconic Wanda Plazas. Most of its projects are located in dense cities across the Eastern part of China.
It was no doubt that the Group had established a very successful property business and was well regarded by top credit rating agencies (S&P, Moody's and Fitch) as an investment-grade company.
But all this changed when there were rumors that the Chinese government is barring local conglomerates from remitting cash out of the country. As a result, the financial market feared that Wanda may not be able to pay back its overseas lenders (including bondholders) on time, aka facing refinancing risk.
The thing is, Wanda already has a strong cash position, high quality development projects and rental properties, yet the market was punishing Wanda's bond prices. I was flummoxed. Overnight, the focus wasn't on their high-quality assets anymore but the unnecessary worry that the Group may not pay back its lenders. S&P, Moody's and Fitch all went berserk, and frantically downgraded the Group's credit rating to a non-investment grade status, or junk.
That led to one of Wanda's bonds (paying a coupon 7.5%, maturing Jan 2024) price dropping heavily from 107 to 92 points during the first half of 2018. The yield on their bond subsequently rose from 5.8% to a whopping 9.2% per year! The higher yield set by the market reflected a perceived higher default risk of the company. When bond prices drop, interest rates go up. The market unduly focused on its refinancing risk, which was actually immaterial to the overall business value (the big picture). Recall, Wanda has solid assets to back its debt.
Further investigating the dissonance between bond price and business value, why would the Chinese government purposefully bar any cash remittance out of the country just to cause a company to default? Moreover, hasn't Wanda also added tremendous value (in terms of commercial space, creating jobs etc.) over the years? It doesn't make sense. Fear crept into the market, and the market missed the big picture. This is also what I like to call a manifestation of erectile big picture dysfunction.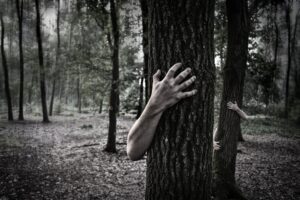 If the fundamental value of a business is already properly assessed, get comfortable and confident with the assessment, rather than getting pulled into by what the market wants you to narrowly think.
Don't focus on a single bad tree, and miss out an entire forest.
Don't Miss the Big Picture – DMBP.